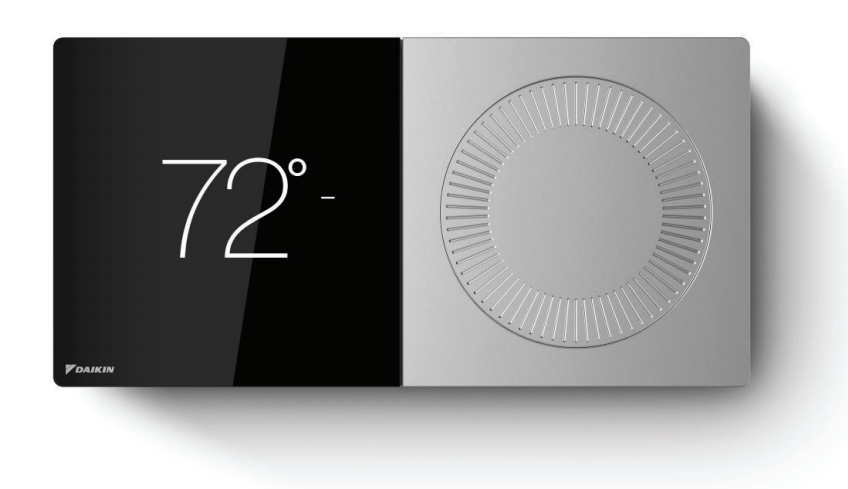 Introducing
Daikin One+ Smart Thermostat
The first smart thermostat to offer full two-way communications with Daikin HVAC systems.

An intelligent home air controller from one of the world's leading heating, ventilating, and air conditioning manufacturers.
Daikin One+ Smart Thermostat
Everything you expect in a smart thermostat and tight integration with Daikin HVAC systems
The home screen displays the current temperature, the current system mode, and icons leading to each of the top level screens.
The adjust screen displays the current temperature on the left and set points on the right. Change the set points by dragging them or by turning the dial.
The schedule screen displays upcoming set-point changes and scheduled times; it also offers access to edit mode, where you can adjust the schedule.
The away screen displays energy saving set points. Energy saving can be invoked manually or automatically when the mobile app recognizes everyone is away.
Daikin One Cloud
The Daikin One+ Smart Thermostat is the cloud-connected hub of a sophisticated, integrated solution for controlling temperature, humidity, and air quality.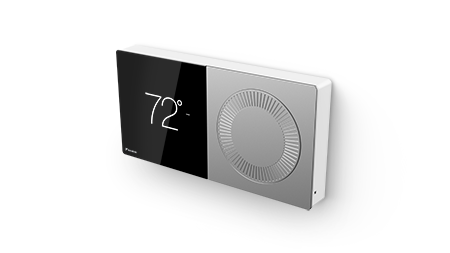 Intuitive User Interface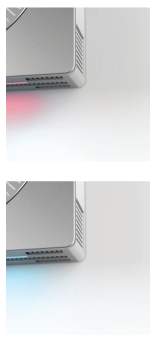 Daikin One+ Smart Thermostat is designed specially to communicate with Daikin equipment, both sending and receiving messages using sophisticated communications protocols.
An LED light pipe indicates when the system is heating or cooling.
Features and Options

Control is available through popular voice-activated speakers.

A number of screen savers are available, including this analog clock.
Daikin is the World's No. 1 air conditioning company. Thanks to our constant innovation in comfort, energy efficiency, control and reliability, we define the benchmarks for quality within the industry.