One Touch Smart Thermostat
Sleek, modern, and minimalist controller for Daikin One systems.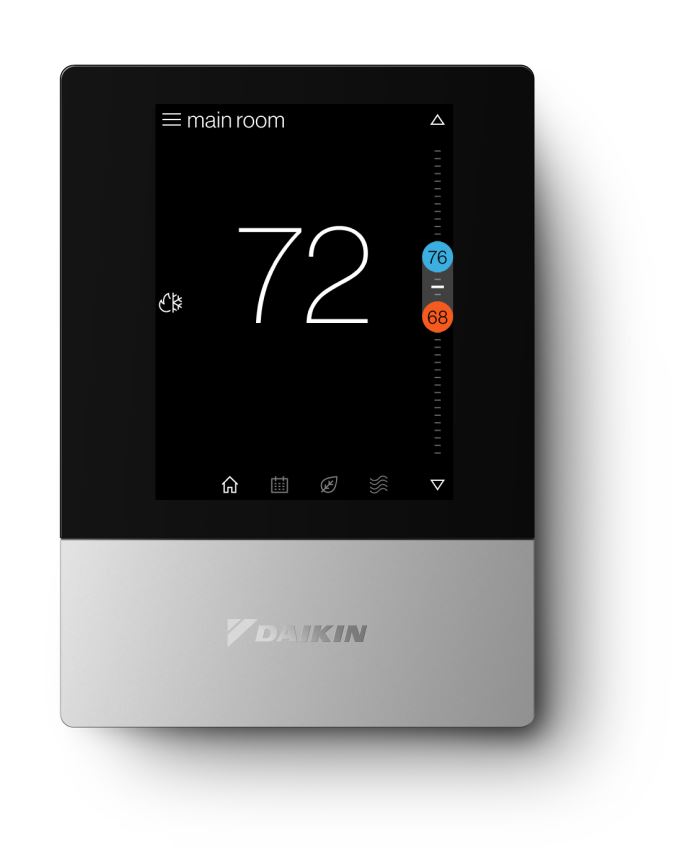 Scroll to Learn More
Adjust temperature and modes from the home screen.
Tap the mode icon to switch between
cooling, heating, auto, and off.

Drag the set point above the current indoor temperature
to activate heating, or below to activate cooling.
Schedule
Set a schedule so the temperature
automatically adjusts to your routine.
The schedule clearly lists up to six events per day and is easily customized.
Away
Save energy and money when you're away.
Working with your One Home Mobile App,
the One Touch smart thermostat knows when you've left home,
and automatically reduces heating & cooling to conserve energy.
Air Quality
Monitor indoor air quality.
Your thermostat can measure and display indoor air quality indexes.
Display an estimate based on filter runtime, or get more accurate readings
from the optional One Home Air Monitor.
Configurations
One Touch is available in two configurations.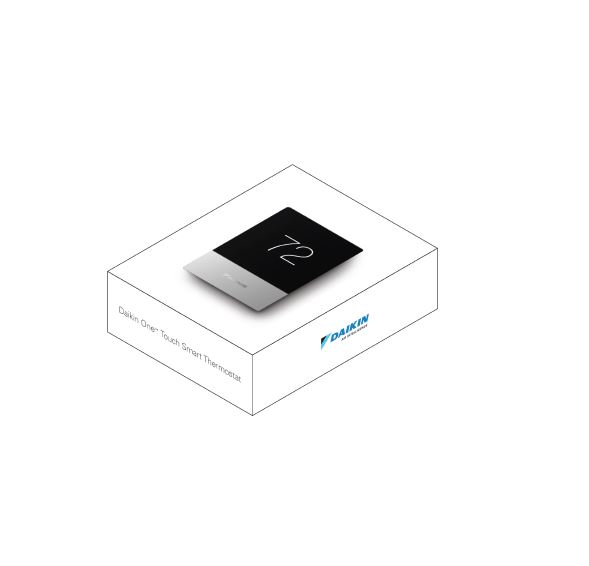 Smart Thermostat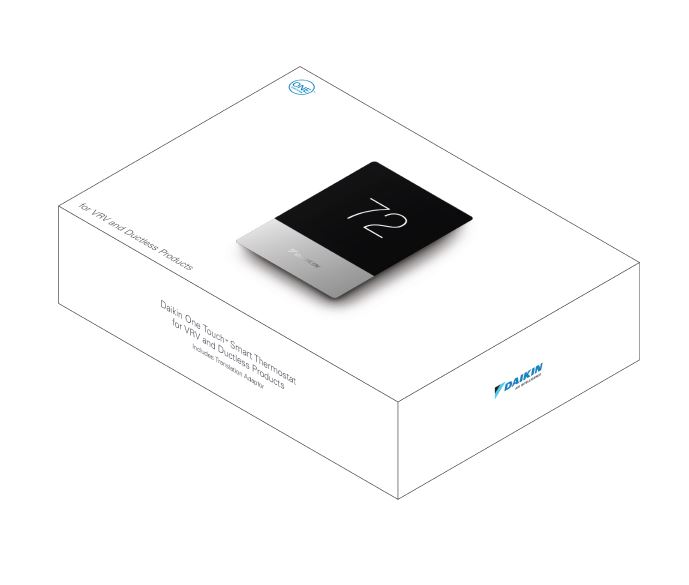 * Smart Thermostat with Adapter for Ductless Products
S21 + P1P2 protocols
Daikin One family of products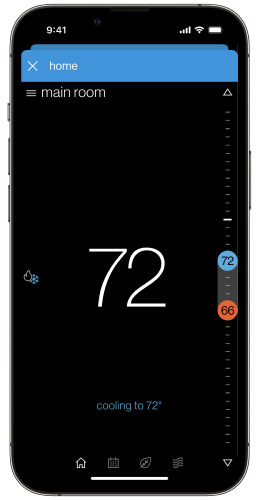 One Home Mobile App
Monitor and control your HVAC system from across the room, or from across the country.
Compatible with all Daikin One thermostats.
Learn More
Download the homeowner guide to get an overview of your One Touch smart thermostat
to learn more about the main features.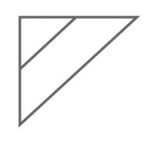 About Daikin
Daikin is the World's No. 1 air conditioning company.
Thanks to our constant innovation in comfort, energy efficiency, control and reliability, we define the benchmarks for quality within the industry.