Everything for Daikin One Dealers
Cloud-based management services, professional resources, and support.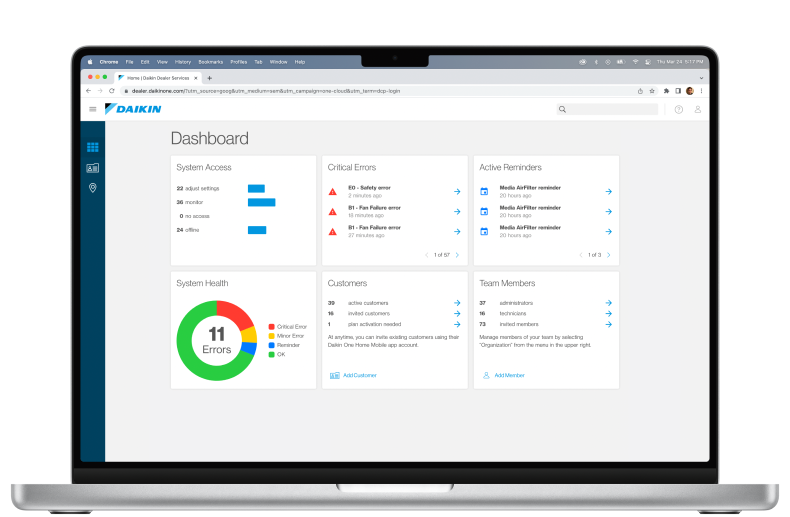 One Cloud Services
Cloud connected equipment enables your dealer to receive notifications and alerts from Daikin on your system, enabling faster communication of alerts, and the ability to remotely adjust many settings.
Learn More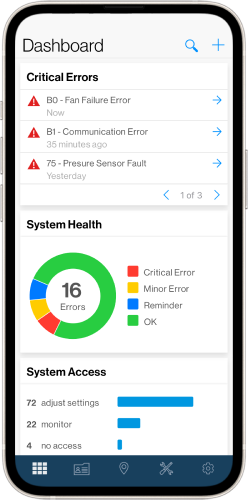 One Cloud Services Mobile App
Remote monitoring, troubleshooting, and support.
Learn More

Resources
Instructions, guides, wiring diagrams, errors codes, videos and more; for Unitary, S21, or P1P2; all in one place.
Learn More
Support
For additional support please visit the Help Center, email daikinone.support@daikincomfort.com, or call 1 (855) 324-5461.
1. How do I connect to Wi-Fi?
You can connect the Daikin One+ smart thermostat to Wi-Fi by following the steps below.
i. Select the menu icon located in the upper right-hand corner of any screen.
ii. Select Settings and then Configuration.
iii. Then select Home Wi-Fi.
iv. Ensure the "Use Wi-Fi" box is checked and then select scan network.
2. What are the support resources available?
Finding help with your smart thermostat
a. For general support for the Daikin One+ smart thermostat - call 1-855-daikin1 and select option #1
b. www.Daikinone.com has resources for homeowners and professionals.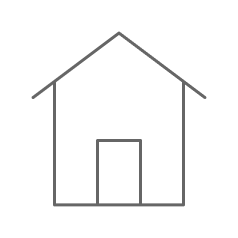 Daikin One
Smart, communicating heating, air conditioning, and indoor air quality solutions for your home.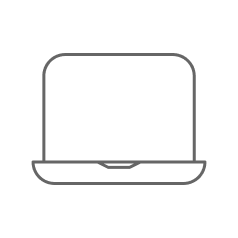 One Developer
APIs, documentation, and support for developing devices to integrate with Daikin One equipment.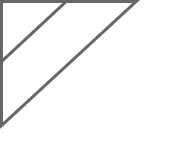 About Daikin
Daikin is the World's No. 1 air conditioning company. Thanks to our constant innovation in comfrt, energy efficiency, control and reliability, we define the benchmarks of quality within the industry.